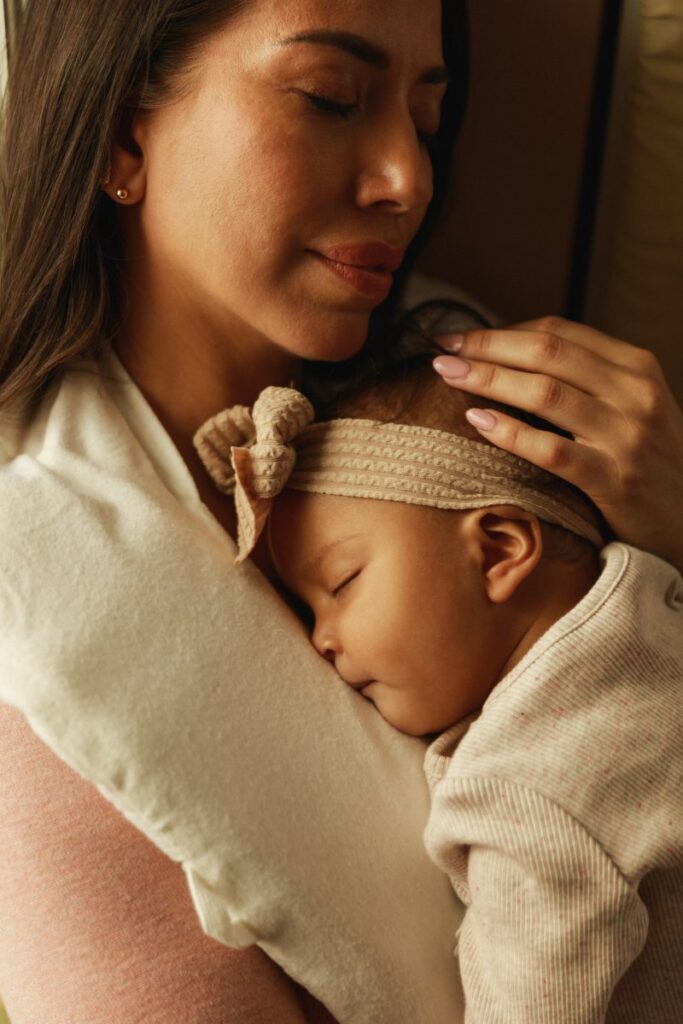 The superior spot for snuggles, smiles and sleep. Soft, hypoallergenic cotton is safe against your baby's skin and memory foam makes for the perfect pillow, alleviating pressure from your neck and shoulders. Wear while standing, sitting or having a cuddle with your little one.
Simple button clasp keeps pillow in place.
Hanging side loops for pacifiers.
Memory foam interior offers supreme comfort.
Anti-friction lining keeps the pillow in place even when your baby moves.
Removable cover is machine washable.
Parent's Speak
My baby struggles with infant reflux, after feeding I have to hold her for hours, using the Snuglow and relieved a lot of pressure on my chest, neck and back.
Little Jay Jr could never get comfortable on my shoulder, since using the Snuglow he rests comfortably in my arms
I'm a pro at getting our little one to sleep since using the Snuglow, he loves the soft surface of the Snuglow and goes to sleep in no time.
Wonderful product that has gotten my Noa to sleep in record time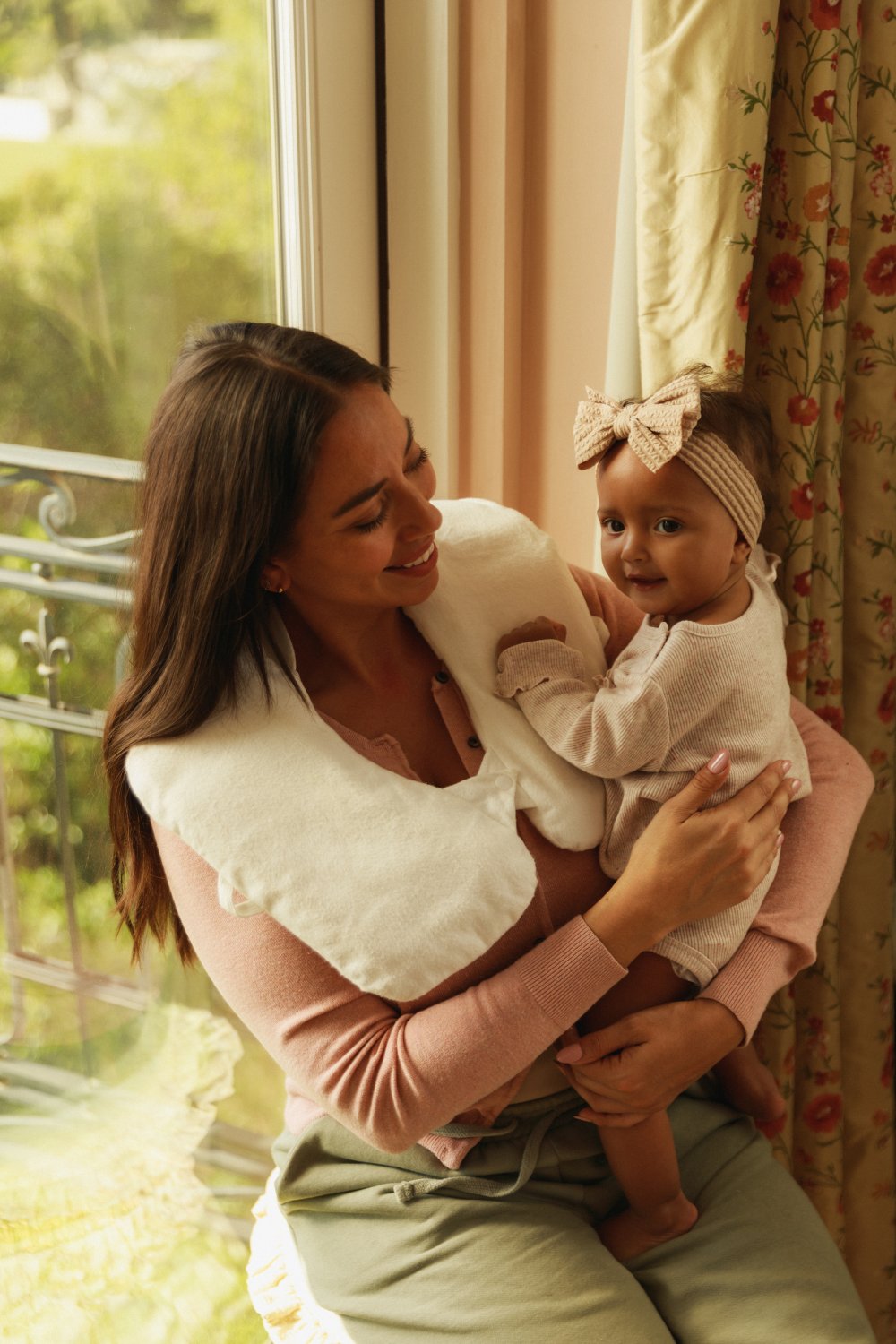 The Snuglow story started with a problem: How could I get my infant daughter to fall asleep in my arms without causing myself too much discomfort and pain? After many sleepless nights for both my daughter and I, I dedicated myself to creating a solution that would both be practical and comfortable. After weeks of trying and failing, I eventually struck the perfect balance: something soft enough for a baby to feel cozy and secure, enough support to ensure proper alignment while the baby slept, and finally, something that relieved me of all of the weight and tension being placed on my body for hours at a time. The Snuglow was officially born. That first night was like a dream, the baby slept and I woke up the next day pain free. It has been smooth sailing since then.
Learn More
Subscribe to Our Newsletter